Casemiro defends Gareth Bale amid the criticism from Madrid supporters
Sat, 04/27/2019 - 11:24
Real Madrid midfielder Casemiro has defended Gareth Bale amid the regular criticism received from the club's faithful. The Wales international has been with the club for the past five-and-a-half seasons but he has not quite won over the supporters, who have not been entirely satisfied with his performances on the playing field.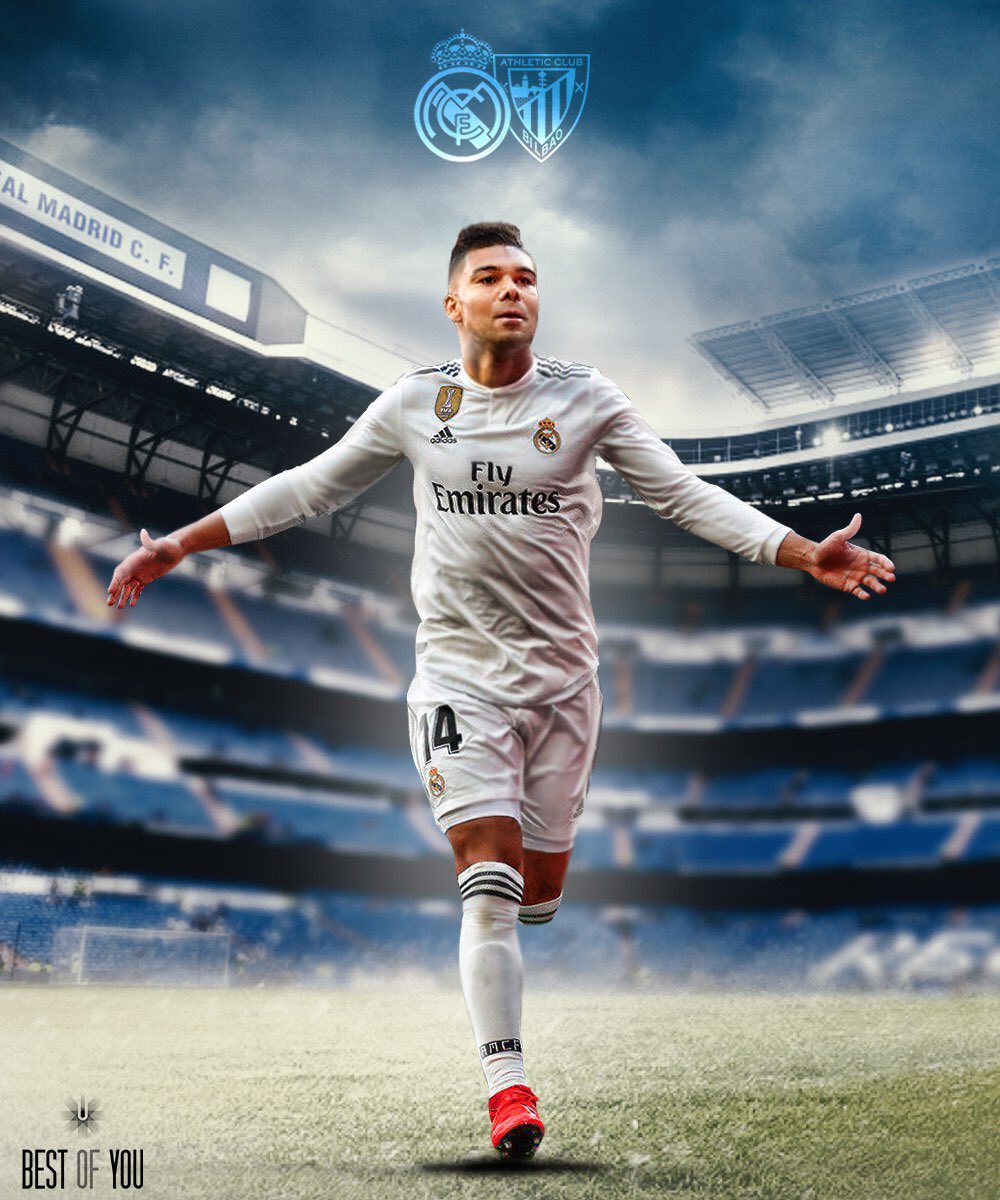 Speaking to the club's official website, Casemiro said that Bale has the experience to deal with the criticism, considering he is playing for one of the biggest clubs in the world. He added that the Welshman has not enjoyed the best of campaigns with the club but the fans must not forget that he has contributed towards the club's success in the past few years.
"He's an experienced player who can deal with anything. Eventually, you get used to the pressure and you have to be able to cope with it if you're at the biggest club in the world. When they jeer our team-mate, they're jeering all of us because we think as a group and as a squad. It affects that player, but it affects all of us too. Perhaps he's not had his best season, but this club demands the best and we can't forget he's brought us many titles and scored lots of goals," he said.
"Bale has endured a frustrating campaign with the Capital outfit and he has managed just eight goals through the league season". As such, it has produced frustration from the fans, who have expected more from the attacker after Cristiano Ronaldo's departure and it remains to be seen whether the Welshman will stay "put with the club" beyond the summer.
Los Blancos boss Zinedine Zidane has remained muted when asked the probability of Bale being sold but reports have indicated that the 29-year-old could head through the exit door with interest from Bayern Munich and Manchester United.