Chris Coleman: Gareth Bale Could Only Leave Real Madrid For A 'Giant Club'
Sat, 06/09/2018 - 09:47
Former Wales head coach Chris Coleman believes Gareth Bale is clearly content with his stay at Real Madrid and he could only leave Los Blancos for another giant club in the future. The Wales international has spent close to five seasons with the reigning European champions but this has not cleared doubts over his long-term future at the club.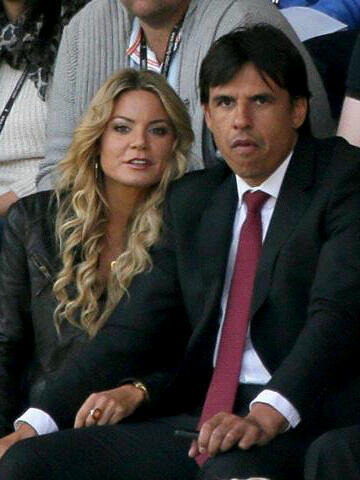 In a report covered by ESPN, Coleman was asked about his thoughts on Bale to which he replied: "How long has he been there? Five years, has he? After his first year when I used to do the Welsh news conferences, they always used to ask: 'The Spanish press are not very happy with him, has he got a future there?' I think he's won three Champions Leagues there. All right, he's done a good stint there, but the last time I spoke to him, he was very happy in Madrid, his family is settled there. Where does he go from there that's bigger? There's nowhere bigger, so if he does leave Madrid, where's he going to go? It's going to have to be another giant club."
During his first three seasons in Madrid, Bale was more of a regular in a three-man attack where he partnered Cristiano Ronaldo and Karim Benzema. However, since the start of the 2016/17 campaign, he has suffered from a number of minor niggles which have hampered his chances of securing regular gametime.
As such, the likes of Isco, Lucas Vasquez and Marco Asensio have been preferred ahead of him in the pecking order and they are lingering doubts over whether he can play a significant role with Madrid in the years ahead. Bale has started just three Champions League games for Los Blancos this campaign and he is currently an outsider to make the starting lineup for the final against Liverpool this month.