WALES, UKRAINE BATTLE FOR W/CUP SPOT
Fri, 06/17/2022 - 07:31
Wales and Ukraine will do battle for one of the final spots for the FIFA World Cup tournament in Qatar this year in a few days after the Ukrainians saw off hosts Scotland in their playoff semi-final tie from the European section. West Ham United attacker AndriyYarmolenko scored one of the goals as Ukraine beat Scotland 3-1 at Hampden Park in Glasgow to secure a playoff final meeting with Wales.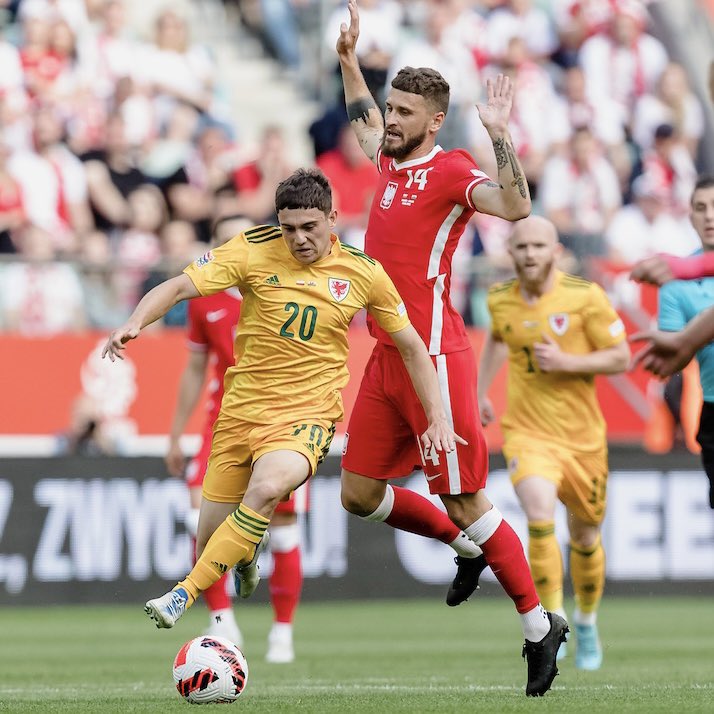 Ukraine, Wales, Austria and Scotland were all drawn in the same playoff path in the European section as far as the World Cup 2022 qualifying campaign is concerned. Scotland, Wales and Ukraine made the European playoffs for Qatar 2022 after finishing second in their respective qualifying groups, while Austria made the playoffs through the Nations League. In path A, Ukraine were drawn with Scotland in the semi-finals, while Wales and Austria were also drawn in semi-finals with the winners facing each other for one World Cup slot.
Wales qualified for the final in path A of the European playoffs after seeing off Austria at home via a 2-1 scorelinein March 2022 thanks to the brace from Real Madrid star Gareth Bale. The game between Scotland and Ukraine was scheduled to also take place in March 2022, but it was postponed till June 2022 due to the invasion of Ukraine by the Russians.
The Ukrainians have gone through a lot of problems in their country over the past months, but they were given something to rejoice over with the win over Scotland. Yarmolenko gave Ukraine the lead on 33 minutes before Roman Yaremchuk added a second goal for them four minutes after the interval. Callum McGregor pulled one back for Scotland with eleven minutes remaining to give Ukraine a nervy ending to the game. ArtemDovbyk sealed the win in stoppage time with the last kick of the game.